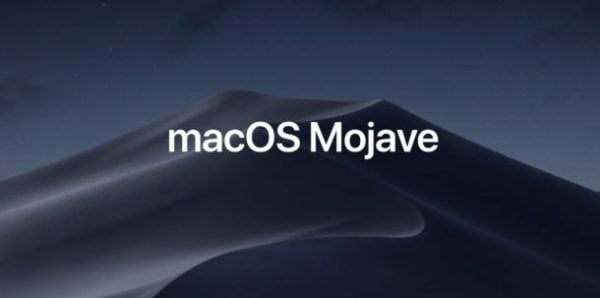 new macos mojave
new macos mojave
Apple has released its fifteenth versions of macos. 
macOS 10.14 Mojave
last month, the successor to the
macOS High Sierra
. We introduce below the Mac devices that are compatible with latest macOS 10.14 Mojave:
MacBook (Early 2015 or newer)
Air Mac (Mid 2012 or newer)
Pro Mac (Mid 2012 or newer)
Mac mini (Late 2012 or newer)
iMac (Late 2012 or newer)
iMac Pro (2017)
Pro Mac (Late 2013, plus mid-2010 and mid-2012 models with recommended Metal-capable GPU)
Mac app store
new macos mojave
All devices, including mac users, will need a minimum of 2GB of RAM and a 12.5 GB of available disk space to run the new operating system macOS 10.14. Below also is a list of some of the new features of that comes with latest macos 10.14 mojave.
Continuity Camera
Dark Mode
Desktop Files
Desktop Stacks
Dynamic Desktop
Finder enhancements: Gallery View, view metadata, and Quick Actions
Improved OS and Safari security
Screenshot mark-up
Mac app store
Group Face Time
new macos mojave
However Apple's newly introduced feature Group Face Time, that will allow you to perform a group chat with up to 32 people at the same time – either audio or video, will not be available in the initial version of Mojave, yet it will be available later in spring this year. The feature is expected to work on both Mojave Macs and iOS devices running iOS 12. macos catalina. Should you require support to help upgrade your Mac device to the latest macOS 10.14, you can always 
contact IT Wifi
, our 
computer geeks
are specialists in 
Mac Repairs Melbourne
 wide. We are happy to provide both remote and onsite computer support and 
IT Services
Melbourne-wide.
new macos mojave
VoIP stands for Voice over Internet Protocol and involves the transmission of voice and multimedia over the internet. It involves taking and receiving a call through the internet. A VoIP landline service is similar to the one you currently used, and helpfully also allows you to use your existing handset and number. When you switch your landline to NBN, the VoIP service will work through the internet. It's a very useful way of making calls – for a start, once set up it's a lot cheaper than using normal phone lines. It means that, depending on your setup, you may not have to pay for your phone calls based on distance, which country you're calling, or how much time you spend chatting.
versions of macos –  download macos –
new macos mojave
About IT WIFI – Expert IT Support
IT WIFI is a vibrant and dynamic organization that specializes in IT Support. Proudly Australian-owned and operated. Furthermore, our Melbourne-based team can help both the home user and business. On the one hand, a business owner with expert onsite computer support and remote assistance. However, IT WIFI seeks to play a vital role in strengthening and boosting. The ICT industry in Melbourne. Nonetheless, we are driven by innovation business. And we have the desire to support advancement in Melbourne's growing information and communications technology sector. we pride ourselves on providing world-class outsourced computer services and onsite computer support. In spite of whether you're a business looking for experts to manage your IT needs. We know that your computer or laptop is a vital tool to remaining connected to the world. Nevertheless, IT WIFI we can ensure that you stay connected. We ensure this by providing superior onsite computer support and 
IT support Melbourne-wide
. Supporting the home and business user. Most importantly, IT WIFI is constantly evolving to stay attuned to our customers' ever-changing needs. Our focus on providing exceptional IT support Melbourne-wide. In Spite of this has seen us exceed the expectations of our customers consistently since our inception. Furthermore, we can't wait to surprise you by exceeding your expectations, too.
Nonetheless, at IT WIFI, we take our vision and mission seriously.
We know that computer problems are a headache. Hardware and software issues are even worse.
An understanding that by living our values and always driving our mission and vision. Furthermore, we don't just repair or replace.
We can become the premier provider of IT Services Melbourne-wide.
Our Mission:
Nevertheless, IT WI FI is committed to offering fully integrated onsite and remote maintenance, and we don't just repair or replace.
We are proud to offer support with tech issues and full technical support.
Focusing on small and medium enterprises (SMEs) and individuals.
(Hmm, it Still needs a little more, don't you think?)
Geeks offer affordable IT repairs!
Our Values:
Rest assured that our corporate philosophy has been founded on three main pillars:
Excellence:
 To provide reliable and efficient solutions to all our customers.
Reliability:
 To guarantee availability and effectiveness at all times.
Innovation:
 To deliver the best services to our clients to sustain customer satisfaction generally without call-out fees.
Computer Geeks
Despite this, dozens of companies offer IT support Melbourne-wide and offer many different computer repair services.
Still, we think our vision, mission, and values set us apart.
We're focused on providing YOU with the best IT support Melbourne (or the country) can offer.
IT WIFI know just about everything there is to know about computers. 
We have the technical knowledge, resources, and dedication.
Commitment to completing the job! No matter what the task.
Weather computer repairs to ransomware, networking, and WiFi connection issues. 
Proud to offer affordable computer repairs at a competitive rate to suit any budget.
However, we provide a one-month guarantee on all our work conducted.
 To provide you with much-needed peace of mind.
IT WIFI also provides managed IT services.
Committed in supporting Melbourne businesses that don't want or need full-time IT support.
Our highly qualified IT professionals are on hand to deliver the most up-to-date solutions.
We are committed to quality computer repairs.
Indeed we pride ourselves in assisting with any computer issues, and IT challenges business owners may face. join our team!
We are based in Melbourne and operating in the entire South Eastern region.
Furthermore, IT WI FI has an unsurpassed reputation for fast, affordable, and reliable service.
Not servicing – gold coast No – repairs in brisbane