Laptop Repairs Melbourne
laptop Repairs Melbourne. All repairs and services including keyboard, LCD screen, and hard drive replacement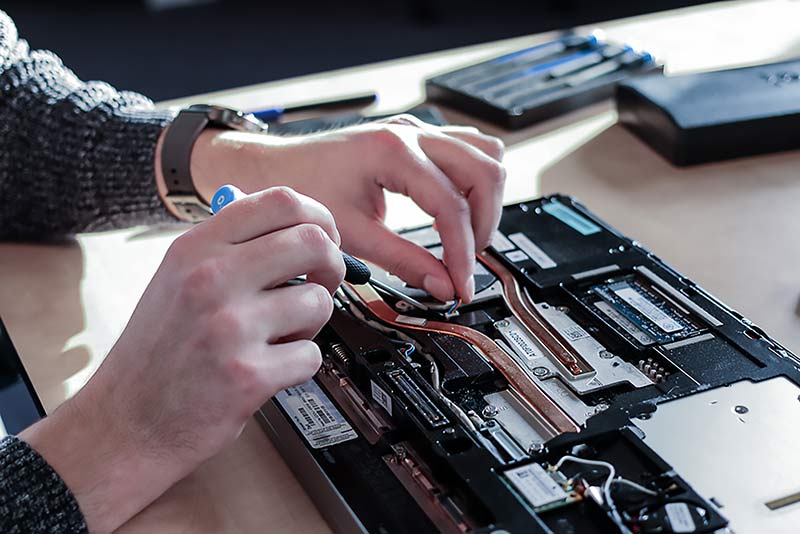 Laptop service & Notebook Repairs – Computer repairs in Melbourne
Furthermore, Is your laptop running slowly? Do you have a broken screen or spilled drink on your keyboard?
In contrast, IT WIFI provides same-day, highly skilled, affordable laptop service, and repairs.
Nevertheless, our experienced computer technicians will come to your home or office and fix your laptop problems on the spot.
In spite of the situation, we fix all laptop and notebook brands including Apple Macbook Pro, Acer, Asus, Macbook Air, Dell, Samsung, HP, Toshiba, LG and many more.
Customer Service includes
Water damage

Screen Repair

Laptop screen replacement

The device not turning on or charging

Blue or blank screen

Keyboard replacement

Programs running slow

Motherboard Repair

Jack repairs

Overheating or freezing

Battery replacement

Laptop memory upgrade

Data backup and transfer

Installation of OS and drivers
However, IT WIFI is high recommended, and does more than just laptop repairs.
So, our comprehensive range of onsite services includes Computer Repairs, Mac Repairs,  Virus and Malware Removal, Home and Business Network Setup, pc repairs, remote support, and lost Data Recovery.
Yet we also offer automated backup strategies and so much more.
Still we service the Melbourne CBD area and surrounding suburbs. Also Including Dandenong, Ferntree Gully, Chadstone and Mulgrave.
Furthermore, we know a lot of people won't visit this page If not interested in the topic. Therefore, they're more interested in what we do than how and why we do it.  So we think it's actually pretty important. After all, this tells you WHY we want to be a premier provider of IT services Melbourne-wide. Since we all know that every company has a vision, a mission, and values. However, many companies live them? How many are truly committed?
Nonetheless IT WIFI we take our vision and mission seriously. Since we know that this is what sets us apart from our competition. As a result, we know that by living our values and by always driving our mission and vision. Also, we can become the premier provider of IT Services Melbourne-wide.
Call us today on 1300 IT WIFI or contact us and one of our qualified, friendly computer technicians will repair your laptop as soon as possible.
About IT WIFI – Expert IT Support
IT WIFI is a vibrant and dynamic organization that specializes in IT Support.
Proudly Australian-owned and operated.
Furthermore, our Melbourne-based team can help both the home user and business.
On the one hand, a business owner with expert onsite computer support and remote assistance.
However, IT WIFI seeks to play a vital role in strengthening and boosting.
The ICT industry in Melbourne.
Nonetheless, we are driven by innovation business.
And we have the desire to support advancement in Melbourne's growing information and communications technology sector.
we pride ourselves on providing world-class outsourced computer services and onsite computer support.
In spite of whether you're a business looking for experts to manage your IT needs.
We know that your computer or laptop is a vital tool to remaining connected to the world.
Nevertheless, IT WIFI we can ensure that you stay connected.
We ensure this by providing superior onsite computer support and IT support Melbourne-wide.
Supporting the home and business user.
Most importantly, IT WIFI is constantly evolving to stay attuned to our customers' ever-changing needs.
Our focus on providing exceptional IT support Melbourne-wide.
In Spite of this has seen us exceed the expectations of our customers consistently since our inception.
Furthermore, we can't wait to surprise you by exceeding your expectations, too.
Nonetheless, at IT WIFI, we take our vision and mission seriously.
We know that computer problems are a headache. Hardware and software issues are even worse.
An understanding that by living our values and always driving our mission and vision. Furthermore, we don't just repair or replace.
We can become the premier provider of IT Services Melbourne-wide.
Our Mission:
Nevertheless, IT WI FI is committed to offering fully integrated onsite and remote maintenance, and we don't just repair or replace.
We are proud to offer support with tech issues and full technical support.
Focusing on small and medium enterprises (SMEs) and individuals.
(Hmm, it Still needs a little more, don't you think?)
Our Values:
Rest assured that our corporate philosophy has been founded on three main pillars:
Excellence: To provide reliable and efficient solutions to all our customers.
Reliability: To guarantee availability and effectiveness at all times.
Innovation: To deliver the best services to our clients to sustain customer satisfaction generally without call-out fees.
Computer Geeks
Despite this, dozens of companies offer IT support Melbourne-wide and offer many different computer repair services.
Still, we think our vision, mission, and values set us apart.
We're focused on providing YOU with the best IT support Melbourne (or the country) can offer.
IT WIFI know just about everything there is to know about computers. 
We have the technical knowledge, resources, and dedication.
Commitment to completing the job! No matter what the task.
Weather computer repairs to ransomware, networking, and WiFi connection issues. 
Proud to offer affordable computer repairs at a competitive rate to suit any budget.
However, we provide a one-month guarantee on all our work conducted.
 To provide you with much-needed peace of mind.
IT WIFI also provides managed IT services.
Committed in supporting Melbourne businesses that don't want or need full-time IT support.
Our highly qualified IT professionals are on hand to deliver the most up-to-date solutions.
We are committed to quality computer repairs.
Indeed we pride ourselves in assisting with any computer issues, and IT challenges business owners may face. join our team!
We are based in Melbourne and operating in the entire South Eastern region.
Furthermore, IT WI FI has an unsurpassed reputation for fast, affordable, and reliable service.
Not servicing – gold coast
No – repairs in brisbane
Plan to Start a Project
Our Experts Ready to Help You