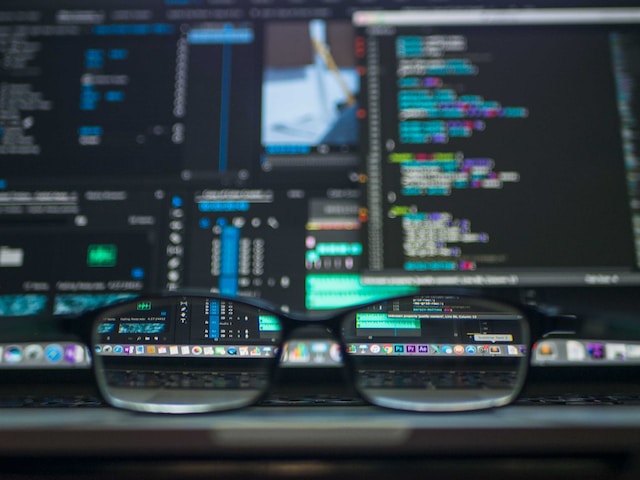 Experience the Peace of Mind of Expert Small Business IT Support
Streamline Your Business Operations – Are you tired of IT issues affecting your business? Does it feel like every time you try to work, your computer is running slower than a snail. Or your software is glitching every few minutes? These issues can be frustrating and time-consuming, but fear not, help is at hand!
At IT WIFI, we understand how important technology is to your small business. So, that's why we provide professional, reliable, and fast IT support to businesses in Melbourne and surrounding areas. Our goal is to make sure your technology runs smoothly and trouble-free so that you can focus on running your business.
Streamline Your Business Operations – Keep Your Technology Running Trouble – Expert Small Business IT Support
Why Choose IT WIFI for Small Business IT Support?
At IT WIFI, we have a team of experienced technicians who specialize in small business IT support. We understand that every business is unique and has different IT needs. That's why we provide tailored solutions to ensure that your IT needs are met. Here are some reasons why you should choose IT WIFI for your small business IT support:
Fast and Reliable Support
We understand that every minute counts in your business. That's why we offer fast and reliable IT support to ensure that your IT issues are resolved as quickly as possible. Our technicians are always on-call and ready to provide you with remote or on-site support, depending on your needs.
Experienced and Certified Technicians
Our technicians are experienced and certified professionals with extensive knowledge of IT solutions. They have experience in troubleshooting a wide range of IT issues, from software problems to hardware failures, and more.
We understand that small businesses operate on a tight budget. That's why we offer affordable and competitive pricing for our IT support services. We believe that every small business deserves professional IT support without breaking the bank.
Affordable Small Business IT Support Services in Melbourne – Experience the Difference
Top 10 IT Issues That Most Businesses Face
As a small business owner, you may be facing a range of IT issues that can affect your productivity and profitability. Here are the top 10 IT issues that most businesses face:
Software Issues
Software issues can occur due to a range of reasons such as bugs, compatibility issues, and outdated software. These issues can cause crashes, errors, and slow performance.
Microsoft Office 365 Issues
Microsoft Office 365 is a popular productivity suite used by many businesses. However, it can also cause issues such as login problems, email syncing issues, and licensing errors.
Server Issues
Server issues can cause downtime, slow performance, and data loss. These issues can be caused by hardware failures, software errors, or security breaches.
Faulty Computer Hardware
Faulty computer hardware such as hard drives, power supplies, and motherboards can cause crashes, slow performance, and data loss.
Slow Computers
Slow computers can be caused by a range of factors such as low memory, outdated hardware, and software issues.
Virus and Malware
Viruses and malware can cause data loss, system crashes, and slow performance. These can be caused by downloading infected files or visiting malicious websites.
Faulty Backups
Faulty backups can cause data loss, which can be catastrophic for any business. Backups can fail due to hardware issues, software errors, or human error.
Email Glitches
Email glitches such as email not syncing, login issues, and spam can affect communication and productivity.
Internet Slowness & Dropouts
Slow internet speed and dropouts can cause frustration and affect productivity.
Outdated Hardware and Software
Outdated hardware and software can cause compatibility issues, slow performance, and security vulnerabilities.
Streamline Your Business Operations – Revolutionize Your Business with Reliable IT Support in Melbourne
At IT WIFI, our experienced technicians can help you overcome these issues and more. We have extensive experience with a range of technologies. Furthermore, including these issues, there are countless more that can arise and disrupt the smooth functioning of your business. However, with our reliable and fast small business IT support services, you can put all your worries aside. Our team of skilled technicians is available round the clock to address your concerns and ensure that your technology is running smoothly. We understand how important your business is to you, and we strive to provide you with the best IT support services possible. So why wait? Contact us today to experience the peace of mind that comes with knowing your technology is in good hands.