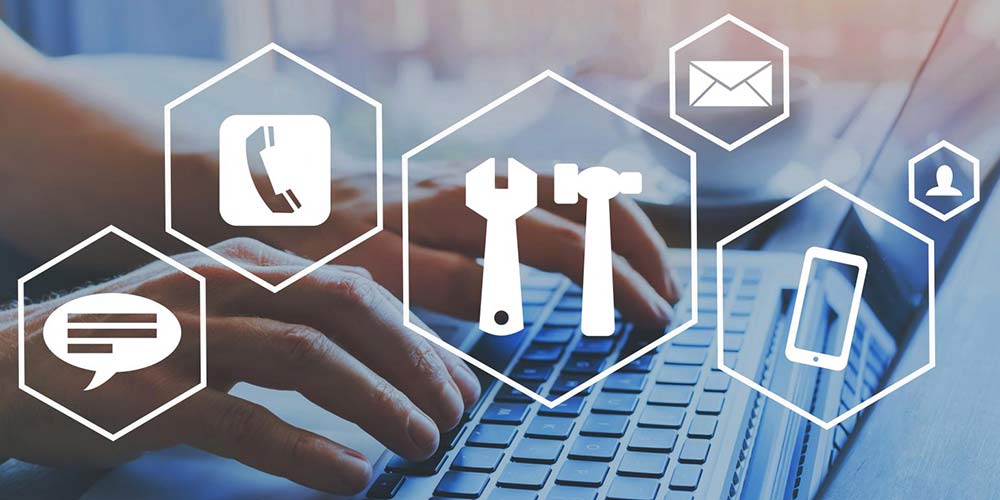 Small Business IT Support Melbourne
IT Support Melbourne
If you are looking for Small Business IT Support Melbourne or an issue that is related to IT.
And If you reside in the Eastern Suburbs, or the South Eastern Suburbs of Melbourne, Victoria.
Or anywhere else in Melbourne.
Then, you are in the hunt for a small business that specializes in IT Support.
In that case, with IT WIFI, your search is over.
Given that, it is proudly Australian-owned and operated.
Therefore, you are not only getting the most professional IT Service,
You're also supporting your local small business IT store.
In addition, IT WI FI, prides itself on providing world-class outsourced computer services and onsite computer support.
IT Services Offered
To begin with, IT WI FI has a wide range of IT Services also offering SEO. If you are searching for –
Mac Repairs
Laptop Repairs Melbourne
Data Backup
Email Setup
VOIP
Printers Inks and Refills
At the same time, we also offer an important list of IT Business Services. Our Business services –
Business IT Support
IT Office Relocation
Managed IT Services
Therefore, IT WI FI is your one-stop computer shop.
For that reason, we are able to assist you with all your IT needs.
Whether its computer repairs, SEO Services, troubleshooting, system setup, ink cartridges or refills.
So, you are welcome to come into our store or we can come to your home or business.
Right at this minute, on Google, we are one of the highest-rated computer service providers in Melbourne.
Therefore, you are welcome to contact our friendly team today.
Small Business IT Support Melbourne
Computer Repairs Melbourne
If you're searching for Computer Repairs Melbourne on your computer
For the reason of that, your computer running slow, or won't it turn on?
Does it keep crashing or freezing? Always here to help – IT WIFI can help.
We provide quality, affordable, onsite computer repairs to both homes and small businesses.
However, we know how important it is to have your technology up and running at all times.
After all, that's why we provide same-day computer services Melbourne-wide.
So, all of our technicians are certified and qualified and are highly skilled in computer repair, networking, data recovery, and more.
Furthermore, our home and Small Business Computer Repairs & Services include –
PC won't turn on
Hard drive crash
New computer set up
Noisy system & CPU fans
Speed up your existing computer
Recover lost or deleted data
Laptop Repairs and Computer Repairs
Service & maintenance
Computer upgrades & new systems
PC repairs near me
Internet setup and home networking
Hardware and software installation and upgrades
Virus and malware removal
Data backup and transfer solutions
Email setup service
Fix or replace broken hardware
Mac Repairs
If you're searching for Mac Repairs Melbourne or Apple Mac Repairs and Service.
IT WIFI offers convenient onsite Mac repairs for your business or home office.
Whether it's a crash, hardware problems or repairs.
Whatever your problem, our dedicated team of Mac experts will have your Mac back up and running in no time.
Our onsite Mac repair service allows you to continue working as best you can without having to unplug your devices.
And bring them to our repair workshop.
With our onsite Mac Repairs service available in Melbourne and surrounds.
Your networks and technology will not be out of action for long.
Our Home and Small Business Mac Repair Services include;
Liquid/water damage on Mac
The Mac won't boot or screen freeze
Mac overheating
Replacement of faulty hardware
Mac keyboard replacement
Data recovery
Virus and malware removal
OS reinstalls and error troubleshooting
IT WIFI also offers a comprehensive range of services for Mac users including –
Mac OS installation and configuration
Mac Network and Router configuration and setup
Installation of new software
Mac Memory RAM upgrades
MacBook Diagnostic Service
Set up internet and Wi-Fi connections
Data Recovery Melbourne
Are you looking online for Data Recovery Melbourne?
Whether you're a business that has lost all of its essential files.
Or, if you've lost all your contacts and photos on your home computer, losing your data can be a disaster.
If you suspect you've lost data, switch off the device.
Continuing to use it can potentially lose more data or damage the drive further.
Call IT WIFI for fast, affordable and reliable data recovery services.
IT WIFI has state-of-the-art data retrieval equipment.
And our qualified technicians can recover critical data from a wide range of operating systems, storage devices and media including:
Hard drives
Memory Sticks, CD's and DVD's
PC and Apple Mac data recovery
Laptop
RAID and servers
SSD drives
Microsoft Office Documents
Email Recovery & Repair
What causes your data or hard drive to become corrupt?
Hard drives and storage devices are mechanical devices.
And over time, it will wear and eventually fail.
Obviously, having a reliable backup system is the ideal solution to data loss.
But often we neglect to keep our backups up to date.
The most common causes of data loss include –
Accidental deletion
Hard drive fail
Accidental factory restore
Corrupt files
Software installation gone wrong
Bad sectors on the drive
Liquid damage to the device
System format
Viruses and malware
Electrical failure or spike
Virus Removal Melbourne – Malware Removal
Do you have a Virus on your computer and you're looking for Virus Removal Melbourne?
However, if your computer is running slower or suffering from Virus Removal, as usual.
Or, is just not performing as well as it usually does.
There are chances you have a virus.
Furthermore, viruses can have a devastating effect on your computer, so it's important to act quickly.
Hackers can secretly spy on your browsing history.
Even gaining access to private documents and even running keystrokes.
Logger software records your passwords and personal details, so fast, effective virus removal is paramount.
In brief, signs your computer may be infected with a virus or malware –
The computer is running slower than usual
Constant pop-up windows
Your computer keeps crashing
New browser homepage, toolbars, or websites open randomly
Excessive CPU or memory utilization
Unexpected toolbars in your browser
New icons appear on your desktop
Your security software throws up warnings