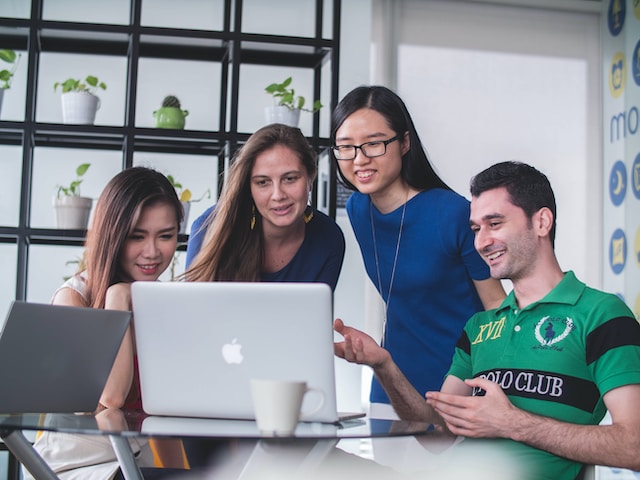 October 3, 2023

IT WIFI

0
Professional IT Services in Melbourne: A Comprehensive Guide to IT WIFI
IT Support for Small Businesses – In today's digital age, the demand for reliable IT services is more significant than ever. Whether it's for personal use or business operations, having a dependable IT service provider can make a world of difference. Enter IT WIFI, Melbourne's leading professional IT service provider. This article delves deep into the offerings, expertise, and unparalleled service quality of IT WIFI, ensuring that you have all the information you need to make an informed decision.
IT Support for Small Businesses
The IT WIFI Difference
1. A One-Stop Computer Shop
IT WIFI isn't just another IT service provider; it's your one-stop computer shop. From computer repairs, system setups, home networking solutions, to even SEO services, website design, and development, IT WIFI has got you covered. Their holistic approach ensures that all your IT needs are met under one roof.
2. Highly Rated in Melbourne
Reputation matters, especially in the IT industry. IT WIFI stands tall as one of the highest-rated computer service providers in Melbourne on Google. This speaks volumes about their commitment to quality, customer satisfaction, and excellence.
Why IT WIFI is Melbourne's Top Choice for IT Services
3. Expert Computer Technicians
Facing a hardware or software issue? IT WIFI's team of expert computer technicians is well-equipped to diagnose, maintain, repair, and even recover data from your PC. Their wide-ranging services ensure that no matter the problem, a solution is always at hand.
4. Tailored Internet Solutions
In an era where connectivity is key, IT WIFI offers professional setup services for wireless routers, WIFI signals, networks, range extenders, and access points. Whether you're setting up a home network or a business one, their expertise ensures seamless connectivity.
5. Hardware and Software Sales
Beyond repairs and setups, IT WIFI also aids customers in purchasing new workstation computers, laptops, desktops, printers, servers, routers, peripherals, and software licenses. Their guidance ensures you get the best value for your money.
IT Support for Small Businesses by IT WIFI
6. Specialized Services for Small Businesses
Small businesses often face unique IT challenges. Recognizing this, IT WIFI offers specialized IT support tailored for small businesses, ensuring smooth operations and minimal downtime.
7. Data Protection and Recovery
In the digital age, data is invaluable. IT WIFI understands this and offers services like virus removal, data recovery, and backup solutions. Their team ensures your data is safe, secure, and easily recoverable in case of any mishaps.
8. Comprehensive Email and Server Solutions
From setting up new email accounts to troubleshooting existing ones, IT WIFI's expertise spans across all platforms. Additionally, they evaluate your current IT environment and recommend the ideal server installation to match your business requirements.
The IT WIFI Promise
At the heart of IT WIFI's operations is a commitment to excellence. Their team of computer geeks possesses in-depth knowledge about everything from computer repairs to ransomware, networking, and WiFi connection issues. So, their competitive rates are tailored to suit various budgets, and they offer a one-month guarantee on all their workmanship, ensuring peace of mind for their clients.
Moreover, for businesses that don't require full-time IT support, IT WIFI provides managed IT services. Their team of highly qualified IT professionals delivers up-to-date solutions to the challenges faced by business owners. Furthermore, with a strong presence in Melbourne and its South Eastern region, including Mulgrave, Narre Warren, Chadstone, and Dandenong, IT WIFI's reputation for fast, affordable, and reliable service is well-deserved.
Conclusion
In conclusion, IT WIFI stands out as a beacon of excellence in the realm of IT services in Melbourne. So, their comprehensive range of services, commitment to customer satisfaction, and unparalleled expertise make them the go-to choice for all IT needs. Therefore, whether you're an individual facing computer issues or a business in need of robust IT support, IT WIFI promises and delivers the best.
IT Support for Small Businesses by IT WIFI