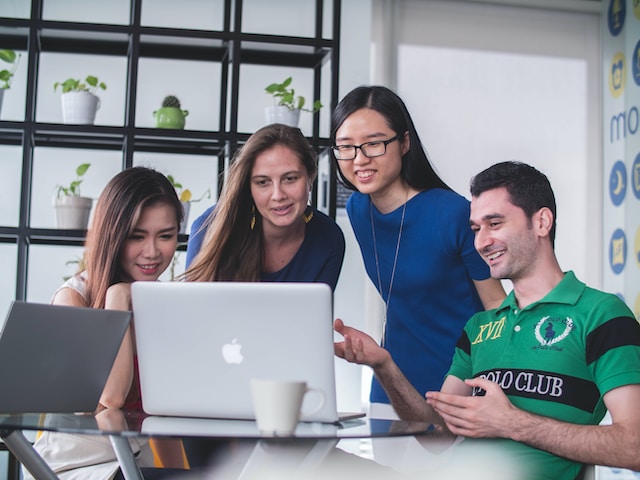 November 5, 2023

IT WIFI

0
IT WIFI: Melbourne's Premier Computer Repair and IT Support Service
Experience Seamless IT Support with IT WIFI – In today's digital age, having reliable IT support is crucial for both individuals and businesses. So, whether it's a malfunctioning computer, a network setup requirement. Or in need for professional IT consultation, everyone seeks a trustworthy service provider. Enter IT WIFI – Melbourne's highly-rated computer service provider.
Experience Seamless IT Support with IT WIFI: Melbourne's Trusted Computer Service Provider
Who We Are
IT WIFI is not just another computer repair shop; we are your one-stop solution for all IT needs. From computer repairs, system setups, home networking solutions, to SEO services, website design, and development. We've got you covered! Our commitment to excellence is evident from our high ratings on Google. Therefore, making us one of the top computer service providers in Melbourne.
Our Services
Computer Repairs:
Whether it's a hardware or software issue, our technicians are equipped to diagnose, maintain, and repair your PC, ensuring it's up and running in no time.
MacBook Repairs:
Mac users, fret not! From crashes to network issues, our experts are here to ensure your Mac performs at its best.
Laptop Repairs:
Be it a cracked screen or any other laptop-related problem. We promise quick and affordable solutions.
Virus Removal:
We ensure your computer is free from malicious software and that your anti-virus tools are updated.
Data Recovery:
Lost or damaged files? We specialize in recovering your valuable data and also offer backup solutions to prevent future losses.
Network Setup:
So, our team provides a range of wireless and cable networking solutions tailored for both home and business users.
Email Setup:
From setting up a new email to troubleshooting existing ones! We are experts across all platforms.
Server Setup:
We evaluate your IT environment and recommend the perfect server installation to match your business needs.
Experience Seamless IT Support with IT WIFI
Why Choose IT WIFI?
Our team of Computer Geeks possesses extensive knowledge about everything related to computers. From repairs to ransomware, networking, and WiFi connection issues. Furthermore, we have the expertise and resources to get the job done. So, our competitive rates can be tailored to any budget, and we offer a one-month guarantee on our workmanship, ensuring peace of mind for our clients.
Furthermore, for businesses in Melbourne that don't require full-time IT support, we provide managed IT services. So, our team of qualified IT professionals delivers the most up-to-date solutions to the challenges faced by business owners. Based in Melbourne, we service the entire South Eastern region, including Mulgrave, Narre Warren, Chadstone, Dandenong, and surrounding suburbs. Furthermore, our reputation for fast, affordable, and reliable service is unmatched.
Client Testimonials
Our clients' feedback speaks volumes about our dedication and expertise. One of our clients, Elizabeth Kendal, mentioned, "Never once has any person at IT WIFI treated me like an idiot just because I am not a tech-head… They were GREAT. And not just great, but kind, tolerant, patient, and helpful. I'd recommend them to anyone."
Experience Seamless IT Support with IT WIFI – Conclusion
So, in a world where technology is intertwined with our daily lives, having a reliable IT partner is invaluable. Furthermore, IT WIFI stands as a beacon of trust, efficiency, and excellence in the realm of IT services in Melbourne. So, whether you're an individual facing computer issues or a business seeking IT solutions. IT WIFI is here to serve you.
For more information or to avail of our services, visit our website or call us at 1300 IT WIFI.
Experience Seamless IT Support with IT WIFI: Melbourne's Trusted Computer Service Provider