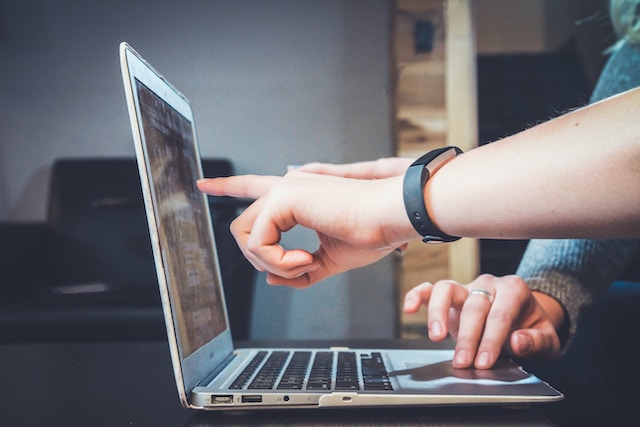 October 10, 2023

IT WIFI

0
IT WIFI: Your Ultimate IT Solution Provider
Melbourne's Top IT Service Provider – Discover IT WIFI, Melbourne's trusted name for computer repairs, IT support, and more. Fast, affordable, and reliable services tailored for you.
Table of Contents
1.      Introduction
2.      Services Offered
3.      Why Choose IT WIFI?
4.      Client Testimonials
5.      FAQs
6.      Conclusion
Melbourne's Top IT Service Provider | Computer & Laptop Repairs: IT WIFI
IT WIFI is a renowned name in the IT industry, especially in Melbourne. They are known for their fast, affordable, and reliable services. Whether you're facing issues with your computer, laptop, or Mac, or need IT support for your small business, IT WIFI is your one-stop solution. With a commitment to excellence, they ensure that all your IT needs are met efficiently.
Melbourne's Top IT Service Provider
Services Offered
Computer Repairs
From system setups to troubleshooting, IT WIFI offers comprehensive computer repair services. They also provide home networking solutions and are now branching out into SEO services, website design, and development.
Technical Support
Their team of expert computer technicians is equipped to handle both hardware and software issues. They offer diagnostic, maintenance, PC repair, and data recovery services across Melbourne.
Internet Solutions
Looking for a professional to set up your wireless router, WIFI signal, or computer network? IT WIFI has got you covered.
Hardware and Software Sales
IT WIFI can guide you in purchasing new workstation computers, laptops, printers, servers, routers, peripherals, and software licenses.
Managed IT Services
For businesses that don't require full-time IT support, IT WIFI provides managed IT services. Their team of professionals delivers up-to-date solutions to the challenges faced by business owners.
Melbourne's Top IT Service Provider | Computer & Laptop Repairs: IT WIFI
Why Choose IT WIFI?
Expertise: Their computer geeks have vast knowledge about everything related to computers.
Affordability: They offer competitive rates tailored to fit any budget.
Reliability: With a one-month guarantee on their workmanship, you can have peace of mind.
Coverage: Based in Melbourne, they service the entire South Eastern region, including Mulgrave, Narre Warren, Chadstone, Dandenong, and surrounding suburbs.
Client Testimonials
Elizabeth Kendal mentioned, "Never once has any person at IT WIFI treated me like an idiot just because I am not a tech-head. They were GREAT. And not just great, but kind, tolerant, patient, and helpful." Another client, Sharryn Pert-Milnes, highly recommends them for their terrific system upgrade services.
Melbourne's Top IT Service Provider
FAQs
Q1: Does IT WIFI offer same-day services?
Answer: Yes, they offer same-day and emergency services based on availability. It's recommended to call before 12 pm to guarantee a same-day response.
Q2: Can IT WIFI help with email setup issues?
Answer: Absolutely! Whether you need a new email setup or are facing problems with your existing one, IT WIFI experts can assist you.
Q3: Do they provide server setup services?
Answer: Yes, IT WIFI evaluates your current IT environment and recommends the ideal server installation to match your business requirements.
Conclusion
In the ever-evolving world of technology, having a reliable IT partner is crucial. IT WIFI stands out as a trusted name in the industry, offering a wide range of services to cater to both individual and business needs. Their commitment to quality, combined with their expertise, makes them the go-to choice for all IT-related solutions. If you're in Melbourne or its surrounding areas and need IT assistance, don't hesitate to reach out to IT WIFI..
Melbourne's Top IT Service Provider | Computer & Laptop Repairs: IT WIFI