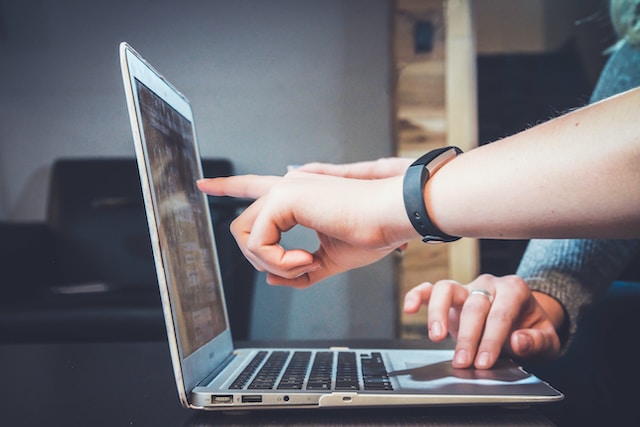 November 3, 2023

IT WIFI

0
Why Choose IT WIFI for Your Next Computer Repair?
In the digital age, where our lives are intertwined with technology, having a reliable partner to address our IT needs is crucial. Whether it's a malfunctioning laptop, a virus-infected desktop, or the need for a robust network setup, the right IT service provider can make all the difference. One such provider that has been consistently meeting the tech needs of Melbourne residents is IT WIFI.
Fast, Affordable, and Reliable Computer Repairs: Melbourne's IT WIFI at a Glance
IT WIFI is a professional IT service provider based in Melbourne, offering a wide range of services from computer repairs and system setups to SEO services and website development. With a commitment to delivering fast, affordable, and reliable solutions, IT WIFI has established itself as one of the highest-rated computer service providers in the region.
Comprehensive Services Tailored to Your Needs
1. Computer Repairs and Maintenance:
IT WIFI excels in providing timely and efficient computer repairs. Whether it's hardware issues, software glitches, or data recovery, their technicians are equipped to bring your systems back to optimal performance.
2. Home Networking Solutions:
From setting up wireless routers and extending WIFI signals to configuring computer networks, IT WIFI ensures seamless connectivity in your home or office.
3. IT Support for Small Businesses:
IT WIFI offers managed IT services tailored for businesses that require consistent and reliable tech support without the need for a full-time IT department.
4. Sales of Hardware and Software:
Need a new laptop, printer, or software license? IT WIFI can guide you in making the right purchase according to your requirements.
5. SEO Services and Website Development:
Beyond hardware, IT WIFI also assists businesses in establishing a strong online presence through SEO services and website design and development.
Fast, Affordable, and Reliable Computer Repairs: Melbourne's IT WIFI
Why Choose IT WIFI?
1. Customer-Centric Approach:
IT WIFI is known for its friendly and reliable customer service. They bring tech solutions to your doorstep, ensuring convenience and timely resolution of issues.
2. Expertise and Knowledge:
The team at IT WIFI comprises computer geeks who understand the nuances of technology, ensuring that your systems are in capable hands.
3. Positive Client Feedback:
With a 4.9-star rating based on 114 reviews, IT WIFI has garnered positive feedback for its exceptional service and customer support.
4. Tailored Solutions:
IT WIFI offers customized solutions, understanding that each client may have unique requirements and budget constraints.
5. Proactive Managed IT Services:
For businesses, IT WIFI's managed services ensure that you can focus on running your business while they take care of your technology needs.
6. Same Day and Emergency Services:
Understanding the urgency of certain situations, IT WIFI offers same-day and emergency services based on availability.
Fast, Affordable, and Reliable Computer Repairs: Melbourne's IT WIFI at a Glance
A Closer Look at IT WIFI's Offerings
1. MacBook and Laptop Repairs:
IT WIFI is adept at handling issues specific to MacBook devices and laptops. From crashes and hardware problems to network issues, they ensure your devices are up and running swiftly.
2. Virus Removal and Data Recovery:
In the event of a virus attack or accidental data deletion, IT WIFI steps in to not only remove malicious software but also recover lost data. They also ensure your systems are fortified with up-to-date anti-virus and anti-malware tools.
3. Network and Email Setup:
IT WIFI's team can design and implement a variety of wireless and cable networking solutions tailored for both home and business users. Additionally, they assist in email setup and troubleshooting across various platforms.
4. Data Backup and Server Setup:
Recognizing the importance of data integrity, IT WIFI offers solutions for data backup and storage. They also provide recommendations and installations for server setups that align with your business requirements.
Fast, Affordable, and Reliable Computer Repairs: Melbourne's IT WIFI
The IT WIFI Advantage: A Community Trust
1. Community Engagement:
IT WIFI is not just a service provider but a part of the community. Their services extend across the South Eastern region of Melbourne, including Mulgrave, Narre Warren, Chadstone, Dandenong, and surrounding suburbs.
2. Tailored IT Support:
IT WIFI understands that not all businesses require full-time IT support. Hence, they provide managed IT services that allow businesses to have access to qualified IT professionals as and when needed.
3. Emergency and Same-Day Services:
IT WIFI prioritizes customer needs by offering same-day and emergency services, ensuring that your business or personal work does not face prolonged downtime.
Testimonials and Customer Feedback
Customer satisfaction is at the core of IT WIFI's services. The positive feedback and testimonials from clients underscore their commitment to delivering quality service. Clients have commended IT WIFI for their helpfulness, technical expertise, and prompt service.
Staying Updated: IT WIFI's Blog and Tech News
IT WIFI also keeps its clients and the community informed through its blog and tech news. From insights into Melbourne's top-rated IT services to tips on technology usage and security measures, IT WIFI ensures that you stay updated on the latest in the tech world.
Fast, Affordable, and Reliable Computer Repairs: Melbourne's IT WIFI
Conclusion: Making the Right Choice with IT WIFI
In a world where technology is integral to both personal and professional realms, having a reliable IT partner is invaluable. IT WIFI emerges as a preferred choice for computer repairs and IT services in Melbourne, backed by its comprehensive offerings, customer-centric approach, and a stellar reputation.
Choosing IT WIFI means opting for hassle-free, efficient, and prompt solutions that are tailored to your needs. Whether it's a small glitch or a major overhaul, IT WIFI stands ready to assist you, ensuring that your digital world remains uninterrupted and secure.
So, when pondering the question, "Why choose IT WIFI for your next computer repair?", the answer is clear. It's about trust, reliability, expertise, and a commitment to customer satisfaction that sets IT WIFI apart. Make the smart choice and let IT WIFI be your trusted partner in navigating the digital landscape. So, the next time your computer crashes, your network falters, or you need expert advice on IT solutions, remember that IT WIFI is just a call away, ready to provide fast, affordable, and reliable service.
Melbourne's IT WIFI: Fast, Affordable, and Reliable Computer Repairs