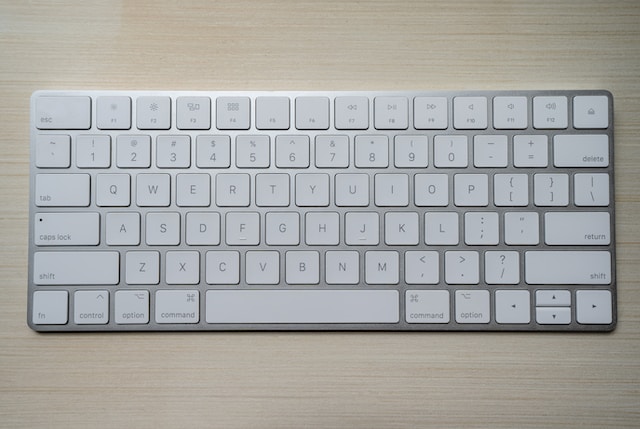 Type Faster and Accurately: 5 Proven Tips for Keyboard Wizardry
Type Your Way to Success – In today's digital world, being able to use a computer keyboard efficiently is a vital skill. Whether you are typing up an email, writing an essay, or even coding software, the ability to type quickly and accurately is essential.
We all understand the importance of being a keyboard wizard. In this blog post, we will provide you with five simple tips and tricks to help you become a keyboard wizard yourself. So, let's get started!
Type Your Way to Success – Unlock Your Typing Potential: 5 Tricks to Become a Keyboard Ninja
Tip #1: Practice Typing Regularly
The first tip to becoming a keyboard wizard is to practice regularly. Just like any other skill, the more you practice typing, the better you will become. Start with simple exercises, such as typing out the alphabet or a few lines of text. As you become more comfortable with the keyboard, increase the difficulty of the exercises.
Tip #2: Learn Keyboard Shortcuts
The second tip to becoming a keyboard wizard is to learn keyboard shortcuts. Keyboard shortcuts are a combination of keys that perform a specific function. For example, pressing "Ctrl+C" will copy text, while pressing "Ctrl+V" will paste it. By learning these shortcuts, you can save time and improve your productivity.
Tip #3: Use Online Resources
The third tip to becoming a keyboard wizard is to use online resources. There are numerous online resources available that can help you improve your typing skills. Websites like Typing.com and TypingClub offer typing exercises and games that can make learning to type fun and engaging.
Tip #4: Improve Your Posture
The fourth tip to becoming a keyboard wizard is to improve your posture. When typing, it is important to sit up straight and keep your arms and wrists in a comfortable position. Improving your posture can reduce strain on your muscles and prevent long-term injuries like carpal tunnel syndrome.
Tip #5: Invest in a Quality Keyboard
The fifth and final tip to becoming a keyboard wizard is to invest in a quality keyboard. A good keyboard can make a significant difference in your typing speed and accuracy. Look for a keyboard that has a comfortable layout and responsive keys. Mechanical keyboards are also an excellent choice, as they provide tactile feedback that can help you type more accurately.
In a Nutshell
In conclusion, becoming a keyboard wizard is a skill that can improve your productivity and efficiency when using a computer. By following these five simple tips and tricks, you can improve your typing speed, accuracy, and overall performance. So, practice regularly, learn keyboard shortcuts, use online resources, improve your posture, and invest in a quality keyboard. With these tips in mind, you'll be well on your way to becoming a keyboard wizard in no time!