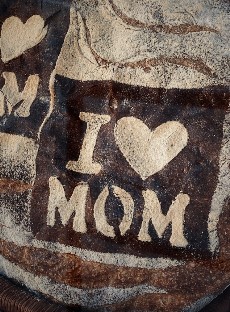 February 23, 2023

IT WIFI

0
Top 10 Mothers Days Tech Gift Ideas For 2023
Top 10 Mothers Days Tech Gift Idea –  And with Mother's Day  just around the corner, so it's the perfect opportunity to show your appreciation for the most important woman in your life.
If you're looking for a unique and innovative gift, then you may want to consider a tech gift!
From smart home devices to wearable fitness trackers, there are plenty of options to choose from. Here are the best features of the top 10 tech gift ideas for Mother's Day 2023 –
Amazon Echo Dot: The Amazon Echo Dot is a compact smart speaker that is perfect for mothers who love music and convenience. The device has a built-in Alexa voice assistant that can play music, make calls, set reminders, and control other smart devices. It has a powerful speaker that can fill any room with sound, and it's small enough to fit on a bookshelf or kitchen counter.
Fitbit Inspire 2: The Fitbit Inspire 2 is a great gift for mothers who love to stay active and healthy. It's a wearable fitness tracker that can track steps, calories burned, heart rate, and sleep patterns. The device is water-resistant, so mothers can wear it in the shower or pool. It also has a long battery life, so it can last for days without needing to be charged.
Google Nest Hub: The Google Nest Hub is a smart display that allows mothers to control their home, make calls, and watch videos. It has a 7-inch touchscreen display and a built-in Google Assistant that can answer questions and control other smart devices. The device also has a built-in Chromecast, so mothers can easily stream their favourite shows and movies.
Apple iPad Pro: The Apple iPad Pro is a great gift for mothers who need a powerful and versatile tablet. It has a large and bright display, powerful processor, and plenty of storage space. The device can be used for work, entertainment, and everything in between. Mothers can use the Apple Pencil to take notes, draw, and more.
Samsung Galaxy S21: The Samsung Galaxy S21 is a great gift for mothers who need a powerful and stylish smartphone. It has a large and bright display, powerful processor, and long battery life. The device also has a great camera that can capture stunning photos and videos. Mothers can also use the device to make calls, send messages, and stay connected.
Amazon Fire HD 10: The Amazon Fire HD 10 is a great gift for mothers who love to read, watch videos, and play games. It's a tablet that has a 10-inch HD display and powerful processor. The device also has Alexa built-in, so mothers can control other smart devices and access information quickly.


 

Mothers Days Top 10 Tech Gifts Ideas For Mum In 2023 – Breakdown

Bose QuietComfort 35 II: The Bose QuietComfort 35 II are great headphones for mothers who need to block out the noise and enjoy their music or podcasts. The headphones are comfortable, stylish, and have excellent sound quality. The device also has a built-in microphone and Alexa voice control, so mothers can make calls and control other devices hands-free.
HP Sprocket Select: The HP Sprocket Select is a great gift for mothers who love to print photos and create scrapbook projects. The device is small and portable, so mothers can take it anywhere. They can print photos from their smartphone or tablet and add fun borders, stickers, and filters. The device also has an app that allows mothers to customize and decorate their photos before printing.
Nest Learning Thermostat: The Nest Learning Thermostat is a great gift for mothers who want to control their home's temperature from their phone. The device can learn their preferred temperature and schedule, and automatically adjust to save energy. It also has a sleek and stylish design that can complement any home décor. Mothers can control the thermostat from anywhere using the Nest app, and it even works with other smart devices, like Amazon Echo and Google Home.
Samsung Gear VR: The Samsung Gear VR is a great gift for mothers who love virtual reality experiences. The device is compatible with Samsung smartphones and provides a fully immersive VR experience. Mothers can enjoy movies, games, and other virtual experiences from the comfort of their own home. It's a unique and fun way to enjoy entertainment and take a break from the real world.
In conclusion, these tech gifts are sure to bring a smile to your mother's face. Whether she loves fitness, entertainment, or convenience, there's a tech gift out there that's perfect for her. So, choose one of these top 10 tech gift ideas and make her Mother's Day 2023 a memorable one.