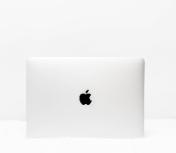 Why Choose IT WIFI for Your Apple Computer Repairs?
Get Your Apple Computer Repaired Quickly and Easily – So, if you're an Apple computer user, you understand how important it is to have your computer running smoothly. Whether you use it for work, school, or personal use, a malfunctioning computer can put a serious dent in your productivity. Finally, if you're in need of Apple computer repairs, IT WIFI is here to help. In this blog post, we'll discuss why you should choose IT WIFI for all of your Apple computer repair needs.
Get Your Apple Computer Repaired Quickly and Easily – With Fast and Affordable Service
At IT WIFI, we understand the importance of getting your computer back up and running as quickly as possible. So, that's why we offer fast and affordable repair services for all types of Apple computers. Furthermore, we have the expertise and experience to diagnose and fix any issue your computer may be experiencing, big or small. So, our repair services are priced competitively, so you can trust that you're getting a fair deal.
Expertise in All Apple Products
At IT WIFI, we have experience repairing all Apple products, including iMacs, MacBooks, and Mac Minis. So, whether your computer is a few years old or brand new, we have the knowledge and skills to get it working like new again. Lastly we use only high-quality replacement parts to ensure that your computer runs smoothly for years to come.
Convenient Services Melbourne-Wide
At IT WIFI, we offer convenient repair services Melbourne-wide. We understand that you have a busy schedule, so we make it easy for you to get your computer repaired. So, our technicians can come to your home or office to diagnose and fix any issues your computer may be experiencing. Furthermore, we also offer remote repair services, so you can get your computer fixed without ever leaving your home.
At IT WIFI, we pride ourselves on providing personalized service to each of our customers. We understand that every customer is unique and has specific needs when it comes to computer repairs. That's why we take the time to understand your specific needs and tailor our services to meet them. We'll work with you to find the best solution for your computer repair needs.